Testimonials are of paramount importance to our clients. Simply click the name or service of your choice below to see testimonials for your chosen solicitor or based on your requirement.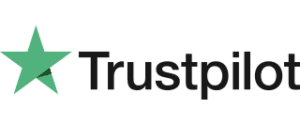 We are on trustpilot. Click here to read our reviews.
All
Client
Barrister & Kings Counsel
Dispute Resolution
Crime
False Allegations
Family & Matrimonial
Private Client
Regulatory Services
Ameer Buksh
Emily Long
Harry Salt
Helen Davis
Helen Fitzsimons
Jess Riseborough
Kirsty Laker
Loretta Light
Louise Turner
Lynne Linfield
Maria Monan
Monan Gozzett
Neal Gozzett
Nicola Manning
Rachel Innes
Rosch Julia Reyes
Rosie Togneri
Samuel Manok-sanoian
Sasha Veljanovski
Sharon Parnell
Simone Isaacs
Stephen Sampson
Tom Phillips
Vivienne Salem
Having just used MG for a matter relating to family law, I cannot recommend them enough.
Sharon spoke to me like a really good friend; a friend that is unbelievably knowledgeable and brilliant at what she does, and who you know has your best interests at heart. I felt at ease straight away. The whole process was explained clearly and I have left the whole experience feeling confident and hopeful for the best outcome for myself and my children.
Nothing else you could ask for from a family solicitor!
Hello Sam, Just to say a humongous thank you to you, it is an amazing result.
We are celebrating tonight although it is still a little unreal. Hope you can both celebrate too, we are indebted to you.
Many thanks indeed for your help and assistance regarding my recent Will. You made it simple and stress free, which I very much appreciated.
The team is fantastic and caring, they provided support as well as a service. I would recommend them to anyone who asked. They keep you updated every step of the way and are always honest.
Very efficient and knowledgeable. Professional, efficient and organised. Returns phone calls promptly. Excellent service. Friendly and helpful. Strongly recommend Neil Gozzett.
More than 4 years ago I became the victim of a false and malicious allegation.
Having never used or needed a Solicitor before, we found ourselves in the position of requiring one and we had no idea where to begin. Unfortunately, as I was innocent of the allegations I initially accepted the duty solicitor, the wrong choice totally. Innocent until proven guilty, no such thing!
It was our son who found Monan Gozzett, and the moment we contacted them hope returned. As a family we would like to thank Neal and his team for their unwavering support, hard work and attention to detail, to give advice, provide re-assurance. Weekends and evenings were never an issue.
The knowledge, dedication and determination to seek justice, is quite simply outstanding. We must also thank Siobhan Grey KC, who was simply amazing in court. Without Neal and Siobhan we would not be able to write this review. On Friday 30th June our nightmare finally ended.
As a family we cannot recommend the Monan Gozzett team highly enough, they were quite simply outstanding. We would recommend them to anyone.
Excellent service from Stephen Sampson who helped us draft our wills.
Everything was clearly explained, without jargon and Stephen gave us excellent advice to make sure our wills were drafted in the correct way to ensure our wishes would be carried out. All for a very reasonable fixed fee.
Can highly recommend for wills and executor services
You have achieved more in one day than my previous solicitor in 5 months
I finally got around to seeing Stephen Samson to rewrite our wills following our wedding. He listened and we received clear, informative advice and good suggestions in return.
Following our initial consultation a good draft was produced, tweaked and quickly signed!
Perfect, thank you to all at Monan Gozzett.
My experience with Monan Gozzett was wonderful. I was kept well informed throughout the process and the team were excellent with communication.
Tom who helped me through the process was wonderful too. I can't recommend Monan Gozzett enough.
Neil Gozzett, is quite simply, a Legal phenomenon. If you are ever in the hateful and traumatising position, ( or a loved one is ) of false allegations being directed at you, Call Neil Gozzett... The Caped Crusader, battling evil to protect the good! He is bound by something more than Justice, as he invests in you from the very first "Hello!". The reviews on this site, all declare their sincere thanks and eternal gratitude to Neil, and his team, for an incredible and superior service...I echo and concur.
I just had to write this review, to add, (to an already long line of devoted Fans) that myself and My family, felt utterly blessed from the very first minute we made that call to Neal, and want to thank you from the bottom of our hearts for powerfully demonstrating the falsification of the allegations, and for the lightening speed in which you achieved the case being dropped, ...truly remarkable!!
Finally, and perhaps the most significant point, you were able to prevent us from enduring this terrible violation (that caused the most unbelievable mental anguish) for one minute more than we had to.
I am an experienced person involved in sport as a referee - my world came crashing down when i was arrested out of no where for a false allegation of rape, the shock, upset and distressed being taken away, locked up in a cell and interviewed for something i did not do was degrading and i was scared. To be falsely accused of abuse when you're a child abuse victim yourself is heart-breaking.
I was desperate and reached out to Neal for help - Neal and Rachel have assisted me to get these vile and distressing allegations dropped before it got to CPS which had saved me more unwelcome distress and upset - which has been very acute and difficult given that i have poor mental health anyway and am vulnerable . They have also provided emotional support, every step of the way, at what has been a difficult and challenging time and i would recommend that anyone - who finds them selves, in this distressing situation that there is help out there and would recommend that they seek help to get matters resolved. The fact they believed in my innocent proved a shinning light of hope and helped having people believe in your innocence. I hope to rebuild my career and do what i enjoy now. Thankyou for everything - it means a lot for the bottom of my heart
This firm were so helpful.
They took time to listen and reassured me. They gave me such brilliant advice and did not dismiss my concerns. I was also very impressed as they even rang me to see if there was anything else they could help with. All of this was part of a free consultation on the phone.
I rang other companies, this company was head and shoulders above everyone else. If I ever needed advice or support again, I would highly recommend this firm.
Having never used or needed a solicitor before when we found ourselves in the unfortunate position of requiring one we had no idea where to start. After a quick search we found Monan Gozzett and from the minute Kirsty answered the call I knew we were in safe hands.
Kirsty was efficient, non judgemental and very helpful. She quickly passed our case on to Louise who we met with the following day.
Louise's expert advice, guidance and support led to a very positive outcome for our matter. She communicated with us every step of the way. Throughout the process we felt that Louise genuinely had our best interests at heart.
Would highly recommend.
I am not given to sycophancy, but I have been very impressed with the service you have provided. The exercise has been markedly different from that which I experienced [with another firm] and consequently I feel confident that my affairs are in good hands.
I cannot praise the team at MG highly enough.
From my initial contact I felt reassured by the personable professionalism of every member of the team that I engaged with.
Despite many months of uncertainty and dark times for members of my family, Louise and Neal were always on hand to help, guide and bring balance and assurance in their work; involving lengthy and often frustrating processes.
My gratitude to Louise and Neal is immeasurable and has truly made life and the future look hopeful once again.
I cannot recommend their services highly enough. Quite simply outstanding.
I would like to thank you for all your hard work and professionalism.
I hope not to need your assistance again but if I do need I know where to come.
I can only highly recommend your high quality service you have provided us!
Thank you, including for always keeping us informed - we are really very grateful - and so pleased we made the decision to come to you for becoming our solicitor.
We are extremely grateful to have met Samuel Manok-Sanoian at the end of march 2022, after we urgently needed to find a firm that could help with my uncles potential criminal prosecution. Our local authority were considering taking action against him, due to our previous legal firm massively let us down on several occasions therefore we urgently had to look for a firm that could represent him at such short notice , it was a very complex case, and after explaining our situation to Samuel he didn't seemed put-off, even with my uncle living in another country and he didn't speak great English,
Samuel explained how he could help and offered such great advice and was so knowledgeable of the law, and even with the shortness of notice he said he could help. We decided that evening to dis-instruct our original legal firm who after working with for nearly 18 months we had made no progress whatsoever , we therefore needed to instruct Samuel at Monan Gozzett LLP and I can honestly say since day one he was very caring , understanding and we felt that we had made the right decision and within just a matter of weeks,
Samuel had successfully secured a No further action against my uncle which meant no intended criminal prosecution from our local authority. Samuel quickly understood the background of this complicated litigation case; he was always communicating with us, whether be by phone or email and we always felt that he had our best interests at heart and if any issue did ever crop up he handled it so efficiently. We feel that there really wasn't anything that Samuel couldn't do for us .
We are beyond grateful to Samuel and his team at Monan Gozzett LLP as he also managed to successfully obtain 2 possession orders all within 6 months of instructing him, who knows where we would have ended up if we didn't end up working with him.
We as a family all agree that should we need any legal assistance in the future we wouldn't hesitate to call him at Monan Gozzett LLP .
Stephen, thanks to you, this morning I have exchanged contracts on the sale of my house.
Yesterday afternoon, your willingness to see me at short notice to witness my declaration and the easy, relaxed manner with which you carried it out turned my rather tense afternoon into a comfortable evening. Thank you.
Neal, I just wanted to drop you a message to say thank you from the bottom of my heart for getting Josh through his horrendous nightmare of a year. There are not enough "thanks you's" in the world to thank you.
The stress Josh has had to endure through his exes lies and through his previous solicitor has given me few grey hairs for sure. If only we found you from the start. Not ever having to go through anything like this before, we had no idea.
Your communication and advice has been fantastic and the outcome for Josh, well if you could have seen how emotional Josh was once he new outcome, your service has been worth every penny spent.
My brother said everyone's life is mapped out for them, I truly believe Josh's was. The last date was adjourned because of the queens funeral, no one would have predicted the Queen passing, but this triggered Josh to realise the service he was getting, silence, no communication, from his previous solicitor was not on and he found you. Your constant communication and your teams communication with Josh helped greatly his state of mind.
Thank you again Neal from the bottom of my heart. Josh and us can now get back to leading a normal life.
Can I say a huge thank you Louise, to both yourself and to Neal, for your support and direction in this matter.
I know it is your job, career and profession but both your approaches were of care and consideration, that was tactful and considerate to the level of stress I was feeling at that time.
I won't go into too much detail due to the personal nature of the allegations. Suffice to say I was professionally assisted by Louise Turner who in my opinion is worth her weight in gold or crypto in this day and age. With her advice and guidance she gave me pragmatic and cost effective advice in order to provide me with a level of legal protection without breaking the bank. I can highly recommend Louise Turner.
After a random call from child services, stating there had been a historic allegation against my partner, by his ex partners daughter who he hadn't seen for three years, he was to not collect his daughter for access as planned and await a call from the police. As a professional he couldn't work and frustratingly no one would return our calls, the best we got was 'if the police arrest you then call us and we might be able to attend'. Three weeks of dark followed with Google research compounding our fears until we stumbled across Neal's firm. They contacted us straight away and within two days had found out the 'allegation', which agencies were involved and had the police step down putting us firmly in the 'lucky' camp. It was still a long, drawn out and bewildering process that would have taken far more of an emotional toll without Neal's help. They took so much of the pressure and fear off, personable, supportive, efficient and professional at every turn. No legal representation is cheap, but you really get what you pay for and they were sensitive to our financial situation to ease the load further. If you are unlucky enough to find yourself in this situation or similar and it seems that anyone can, get Neal on board as soon as possible … its essential and we cannot thank him and his team enough for giving us our lives and his daughter back!
My daughter and I met Stephen Sampson 6+ years ago and we took a liking to him straight away. He was very caring, professional and made us feel at ease. Stephen has been very good and helpful to us over the years and is quite willing to come to our home. We feel that Stephen is a friend now as well as our solicitor.
I'm astounded at how well your Firm performs. My biggest regret is that I didn't find Sam (Samuel Manok-Sanoian) a decade or two ago.
We wish to inform you of our excellent experience with regard to Monan Gozzett LLP and in particular, one of your solicitors, namely Samuel Manok-Sanoian who is based at your Arundel office. We were experiencing harassment problems with our next door neighbours. This was not a straightforward case. Our local police did not help and due to the way they mishandled the situation they had made matters worse. We contacted a number of solicitors' firms but they were unwilling to represent us. As matters escalated, we searched the internet to seek a solicitor who dealt with harassment and we found Monan Gozzett's webpage. After speaking to a solicitor, we were immediately put at ease and it was confirmed that your company was willing to represent us.
Our neighbours' bad behaviour continued and this eventually led to the implementation of court proceedings. Sam obviously had in depth knowledge of the case. Distance was no problem as Sam regularly updated us via emails and zoom meetings, in addition to telephone calls. We felt we had a very strong legal team behind us.
We did not go to trial due to an unexpected event concerning the other Party but did go to a court hearing recently, where our case was formally resolved in front of a judge. We are very happy with the result. We have no hesitation in recommending Monan Gozzett LLP for their professionalism, quality and service.
We are most grateful to Stephen Sampson. We recently reviewed our Wills after a change of circumstances. His highly professional approach, and substantial knowledge and guidance were particularly helpful within the context of some complex issues. We are much relieved that our final wishes will be carried out to the letter by such a competent Executor. We would highly recommend him.
I cannot recommend Stephen highly enough. Throughout the past years, both for myself and my mother, I have used Stephen's knowledgeable legal services. He is extremely personable, positive, caring and respectful. I have referred him to many friends in the past, who are also extremely happy.
Very good advice and prompt with no delays. The quality of the work was excellent.
Louise gave me some great advice in a school appeal that I was heading in the wrong direction in. Without the advice and knowledge that Louise gave me I think I would of struggled to win the appeal. I am truly grateful for this and would highly recommend Louise and the team, I cannot thank Louise enough.
I chose Monan Gozzett purely off the reviews. From start to finish Neal and Joanne were so professional, kept us to date and so reassuring. With the positive outcome we had I would highly recommend them.
Thank you for everything you have done and all the help you have offered.
The work from the start has been absolutely astounding.
Thank you once again for all your help and professionalism with my matter over the past year
This is a token of our appreciation for all your help and assistance over the last few months. You have been fantastic, thank you!
Firstly, I wanted to thank you for all your support throughout these two horrible years of waiting and not knowing. I have to say hand on heart I am not sure I would have got through all of this without your support and kind words, you do not know how much this has meant to me.
Once again a big thank you from the bottom of our hearts for all you did and your belief, it means the world to us and the family.
From start to finish, my experience with Monan Gozzett solicitors was excellent. They are so reassuring and there is zero judgment. The whole process is completely personalised and their calming manner always puts you at ease, no matter how stressed or worried you might be in uncertain times.
Neal is a very genuine person who cares a lot about not only the case, but also about you as a person. I'm very grateful for how he reassured me and was consistently straight up about everything - I was always in the loop. Melissa was fantastic at very short notice, dealing with things professionally and she really helped me to make the right decisions at every step.
Thank you to everyone who helped me through this process and no one should hesitate to contact them if you're in need. You'll be in good hands.
Maria and Joanne. They are nothing short of the best when it comes to legal advice. They are quick to grasp, collect the facts and move forward in taking action. But they are more than that, they are your best support and friends in life during such a stressful time when I found myself dealing with false allegations. I cannot express how grateful I am to them for their support and professionalism. I did research them before I contacted Joanne and the minute I talked to her, she put me at ease. Most of the time it is the trust and support that people are looking for when they search for a firm to represent and defend themselves. On top of that, professionalism. This is what I want to highlight that you will receive from Monan Gozzett.
I used Monan Gozzett's services for my Divorce. Fantastic service. Parissa Henney helped me through everything. Made it much easier for me as I had enough going on. I definitely recommend Parissa to anyone. She was always available for me to contact her, especially as I had lots of questions. Thanks to Parissa and Loretta.
'I am sat having a coffee in the sun with my dog at my feet and my family nearby. All these things would not have been possible without the work, dedication and belief you put in me, you stood next to me every day for the last week, walked by my side knowing the press were there, you supported me both professionally and emotionally and never faltered.
 
I am and will always be eternally grateful.
 
Thank you.'
When I offered to write up a review of my experience of working with Maria Monan I readily agreed to do it. I then realised that it really wasn't that simple, as no words can really describe what she has done for me, my partner, my family and my life! Her specialist field of legal representation in false accusations is without a doubt the best that there is to offer, by far. My case was dealt with the upmost detail and with the personal attention that was needed from time to time, especially when the stress of the case was at it highest. I owe my liberty and future to her.
When a false accusation is made, the first reaction is utter shock and disbelief. We were really lucky and took expert advice early and from the moment Neal took over, things started to make sense, we felt like we had someone in our corner, and that there might be a way through.
Neal held our hands through what would have been a nightmare experience and we are well aware that his excellent advice, advocacy, and skill meant that what the worst of the impact was mitigated.
In the end, this meant what could have been years was actually sorted in a matter of months, meaning we could walk away and start to breathe again. I wouldn't hesitate to recommend Neal in what was the most frightening and bewildering time in our entire lives. We will be eternally grateful. 
I called Neal when the situation was desperate. That was undoubtedly the best call I have made in my life. Monan Gozzett did nothing less than give us our lives back... We could never have coped and got through things without having Maria and Ms Grey behind us. The absolute relief when the jury returned unanimous verdicts of not guilty on both counts is indescribable. The debt we owe them is incalculable. The value of what they gave us back is priceless. We could have had no idea how things would evolve from one false allegation. Without Maria and Ms Grey behind us, an innocent man could well have gone to prison. Click to read the full testimonial
I would like to express my grateful thanks to your firm and especially Maria for the outstanding professionalism that you all used when handling the historic false allegations made against me.
The initial shock and distress that this caused me is indescribable. I could not believe that this was happening to me. The matter was further complicated because I do not reside in England or even in Europe.
After a day or so I had recovered sufficiently to search for help. I therefore headed to the search engines to find an expert and found Maria Monan and your firm. I read about Maria's experience and her qualifications. This impressed me very much.
I instructed Maria and over a short period of time, considering the mammoth task, she had identified the police officer in the case and the exact nature of the false allegations.
Your team under Maria's guidance successfully persuaded the police to send some disclosure of their case so that my defence could be organised.
It duly was and representations were sent to the officer in the case, this resulted in the removal of an "Interpol all ports arrest warrant" by the police and my voluntary return to England for an interview being agreed with the officer. This avoided me being arrested at the airport and taken in custody to the police station and all of the distress that that would have caused me.
I attended an interview at a police station with Maria and my wife to support me. I was obviously apprehensive but Maria guided me and although the interview was lengthy it seemed to go very quickly when I used Maria's step by step approach.
After the interview I returned home and within three weeks I was advised by Maria that The police had officially informed her that 'No Further Action' would be taken against me. I am overjoyed and relieved to say the least.
I can only say how grateful I am to Maria and her team.
To anyone reading this who finds themselves in a similar position to me, I would say that Maria is an outstanding solicitor and one who can be trusted to give her all for her clients, she is a dedicated professional who has an extremely high success record. I'm sure that using a general solicitor and not a specialist would have resulted in a totally different situation. I dread to imagine what could have happened.
I'm very happy to have had all this stress removed from me and I can now return to a normal family life again.
After being falsely accused of historic physical child abuse and neglect, I was totally overwhelmed by the situation and was in total shock. I received poor advice from the duty solicitor and it was clear that this was an area of law outside of his expertise and the expertise of local solicitors.
I didn't know where to turn to and I immediately started thinking of the worst case scenario - going to prison for something that I hadn't done! As soon as I arrived home I knew that it was imperative to get expert legal advice and after searching the Internet I found Maria…I was an emotional wreck but I immediately felt supported and I knew that I had made the right choice.
My case was extremely complicated with a lengthy background of harassment and family disputes, but this was not a problem for Maria who has so much experience in dealing with these types of cases that there wasn't anything that she hadn't heard before - making it easy for her to pick out the relevant evidence.
Maria …provided me with excellent legal representation and it was thanks to Maria's superlative written representations to the CPS and the police, that the case was dropped prior to charge. Maria ensured that the CPS and the police treated me fairly and took notice of my case, presenting a great deal of evidence that the police didn't have…
The investigating officer stated that Maria's representations led to a number of further enquiries that unearthed evidence that the police didn't have. I strongly believe that if I had put my trust in the legal system and sat back until the investigation was complete, I would currently be waiting for a court date, facing financial ruin with my name in the papers and my reputation in tatters.
I can't thank Maria enough for what she has done for me and if you are reading this and are in a similar situation to me, stay strong and contact Maria as soon as you can. This has been the worst situation that I have ever been through but my life is now back to normal and I will be eternally grateful to Maria for her help.
From the first moment we spoke to Loretta and then to Maria and Joanne, we felt easier about the situation we faced, being accused of things we had not done, by our own children. No one should have to face that situation!
We gained strength, courage, and never-ending support to face our future, and to hold on to what we know is the truth.
We can only say a huge thank you to you all for your support and kindness, we felt confident that we could ring at any time with any worries we had, we were assured every step of the way of what could happen next. 
Both Maria, Joanne and Loretta helped us get our thoughts in order, and be able to understand what we needed to do.   We would not hesitate to recommend them to help anyone going through a similar situation.
From the moment Maria's services were engaged, my wife and I both felt supported, listened to and understood. Maria's proactive approach towards addressing the allegations to clear my name was appreciated as well as her understanding in how distressing this was for myself and family.
I would have to say that attending an interview was certainly one of the worst experiences of my life, but both at the pre-interview meeting and prior to the interview at the station, Maria's insight and help in presenting the facts meant that I was as prepared as I could have possibly been.
Having been told that the police were no longer going to pursue the case was a great relief, but it has taken months for life to get back to nearly normal and as I have previously mentioned even then it has taken a fresh start to get back a sense of normality.
I am glad to have been able to put this behind us all as a family. I would say to anyone who finds themselves being accused of such a serious allegation, that having a professional who specialises in your corner is essential. I feel that having Maria's expertise on my side and how she dealt with this matter played a pivotal role in having the matter NFA'd at the initial stage.
Thank you again for your professionalism, help and support.
Both my husband and I felt that Maria's advocacy skills in the courtroom were first class displaying a superb balance between politeness and steely pursuit of the true facts. Maria has a demeanour and presence that inspires confidence.
We will be recommending Maria.
Honestly brilliant throughout, Maria and Joanne were dealing with everything for me. They sorted out my barrister, who was also brilliant.
The whole thing was unnecessary but luckily I came across MG solicitors and couldn't recommend enough, if I ever have any need for legal matters in the future then these are the only people I want to deal with.
Thank you again!
Monan Gozzett Solicitors successfully helped me through an upsetting and stressful time, but with Maria's professionalism and expertise enabled us to calmly get through what was a very unsettling period.
Maria's acumen and sensitivity supported by the team, helped us through a time of dreadful and unbelievable accusations. This has recently come to its finale with us achieving an apology and substantial compensation. We are grateful, not only for the success of the case, but for the way in which Maria & The Monan Gozzett team handled everything.
I found Maria to be very personable and she immediately put me at ease during a daunting time. The case was complex, but Maria understood the whole situation with ease. Maria's involvement from the outset was vital and her representation was robust and extremely knowledgeable. Ultimately, Maria's involvement secured an NFA at the police interview stage, leading to the relief that the right decision was made quickly.
Thank you Maria for being so brilliant with our son. You spoke with him with regard to his intelligence and his vulnerabilities, being strong and tough when needed, so he could actually listen / hear you, at a time when he really needed it.
Your advice was excellent and the course of action obviously just right in the circumstances - impressive in every way.
So here we are Maria, light finally at the end of this very long dark tunnel. I'm sat here shaking my head still trying to fathom out how all this could have happened, how a profession that is entrusted with the greatest responsibility of all, the education of the next generation, can treat such a valuable resource in her formative first year in such a shocking way!
The wounds will heal but I suspect a scar will remain for sometime.
Finally may I once gain thank you for your support throughout the process, a ridged force we all were able to cling onto!
Finding myself arrested and falsely accused of assault came as a complete shock. The duty solicitor available to represent me at the police station that night did nothing to allay my very real fears that this matter might drag on into a Court case, and if the Police would prosecute such an allegation perhaps the Court might convict on it too? This was probably one of the most stressful periods of my life as the repercussions of a conviction would have devastating consequences on my career, livelihood and family.
I was fortunate to find Monan Gozzett in my search for a specialist in this field and from my first contact with them I felt tremendously reassured by their calm professionalism. It was a source of great relief to know that they had the expertise and experience to deal with just this sort of situation.
Maria understood the situation and made strong representations to the Police to enable my voice to be heard. Her strategy prevented any Court action and ultimately led to a swift and efficient conclusion to the matter. I could not have been in safer hands and I would not hesitate to recommend Maria to anyone in a similar situation.
Thank you Maria for all of your help and extra attention which delivered the best possible result for our son. Your work after hours, instant support and sensitive handling of the case with our son was all very much appreciated. The advice you gave us, combined with your considered and experienced approach to his case made all the difference. We were so relieved that this didn't drag on into court - or even result in a conviction! Thank you so much for everything.
Thank you Maria for all of your work in this case, it was much appreciated and your advice to my family representation was excellent and most helpful.
Thank you Maria for all your help over the past 18 months and it goes without saying I am delighted with the outcome.
"I first made contact with MG Solicitors after reading their recommendations and testimonials from previous clients. I was immediately reassured that I had contacted the right people.
Stephanie was the lead solicitor for my case and she was supported by a really proficient team who managed my case in an extremely professional manner. Whilst my case involved sensitive issues, everyone was non-judgmental, kind and courteous in all their dealings with me. They were extremely thorough and I was impressed by her attention to detail. Much to my relief my matter was discontinued by the police and I am now able to put this experience behind me.
I would highly recommend MG Solicitors to anyone else facing false accusations."
Once again, I thank you Maria for your kindness, it has been of great comfort to me and I know my parents are extremely grateful.
Maria's immediate response to my initial email sent in the early hours with a phone call at 9.00 am that morning started the process of my defence with dynamic lines of action.
Every meeting or phone call, was always full of professionalism and understanding for the issues I was facing.
My choice of Magistrate or Crown Court were meticulously explained and the implications given for each. Mellissa was also the perfect reassuring anchor, always keeping me informed, enabling me to keep myself grounded. Even when the first trial date was postponed, Neal's attitude was always positive and continued to raise my spirits.
In court, counsel held the jury's attention and everyone else in court, with strategic arguments being so well presented. With touches of irony, crucial points made perfectly, especially when questioning the witnesses and in counsel's closing speech made a simple understandable narrative for the jury.
You phoned me immediately once the unanimous 'not guilty' verdict had been returned to share my relief and always went above and beyond with your concern for my welfare, especially when dealing with family allegations.
Once again my sincere thanks to you all and all the very best for a continuing successful practice.
"Thanks again to everyone in your outstanding team who have given such excellent service in navigating me through such a difficult time. I wish you all the best for the future in your good work protecting people who find themselves in similar circumstances."
"I could not have been happier with the service I received from Neal and the team at Monan Gozzett. When I initially found out I had been falsely accused I had a mixture or emotions, mainly fear, Neal demonstrated his wealth of experience and excellent people skills putting me right at ease. Neal was always available to support me throughout the process and I always took comfort in the fact that whatever happened next Neal would know what to do in order to protect me and my future.
Highly recommend this fantastic firm and should I need a solicitor again I know where to go"
The last 3 weeks have been the worst time for my family. I got a call out of the blue by the police that there was a serious historic sexual allegation made against me going back 32 years. I was shocked and my world just caved in. Friends told me that I needed a solicitor for the voluntary interview. I was apprehensive about having a duty solicitor and hence googled and found Monan Gozzett. It was very clear that they specialized in this area and hence I contacted them on Sunday morning. Within an hour I was contacted by the firm and spoke to Neal thereafter.
What followed was incredible. Neal just calmed me down, pushed back the Interview date and started working with me as we now had time to do things properly. This led to do the right thing at the interview and the closure of the investigation by the police thereafter. I cannot thank Neal enough and my family and I are forever indebted to Neal for being on our side during these very difficult and stressful times. I have no hesitation in saying that should you ever face this type of situation do not hesitate to contact Monan Gozzett.
I wanted to thank Monan Gozzett, not only for the work preparing the representations which resulted in the GMC not proceeding with the complaint which was made against me, but to also express my utmost gratitude for their support and guidance during what was an extremely difficult time.
I want to thank you Maria, Stephanie and the team at Monan Gozzett for your help, understanding, patience & diligence throughout these difficult last two & a half years.
I am so glad that you represented me & thank you for the work you did to achieve the right & just decision & enabling to me to move on with my life.
I wanted to take the time to ensure I thanked Monan Gozzett for their work on my matter, which resulted in the police officer confirming that they would be taking no further action me following false allegations made by wife.
Thank you to the team for your valuable support and the work you put in to make this happen. I am truly grateful for the significant role you played in achieving this outcome for me.
The client focused, empathetic and supportive service that we received from Neal Gozzett can only be be described as outstanding. When faced with uncertain and stressful times you can be rest assured that Neal provides expert knowledge, support and a beam of hope when you're feeling the hopelessness and disastrous impact that false allegations have. Neal didn't just support us, guide us and give us hope, he saved our lives, our families and preserved our characters. I would recommend Neal to anyone who is facing false allegations against them, he won't steer you wrong.
When I first contacted Monan Gozzett I had just found out my husband was having an affair, my life was falling apart and I didn't know where to turn. Monan Gozzett offered me empathetic and pragmatic advice and gently guided me through those difficult early weeks when I felt lost and hopeless. They supported me through the divorce process, providing me with practical and sensible options as to what I could do next. I was impressed by their balanced approach; they took a realistic and no-nonsense stance to protect my interests whilst simultaneously dealing with my husband in a sensitive manner, which enabled us to agree the arrangements in relation to our young son and finances.
I would like to express my thanks to the team for the guidance and exceptional care she provided me during what has been a very difficult year. The team were very warm and friendly, & dealt with my many insecurities and worries in a kind and professional manner and without them I would have not been able to cope. Monan Gozzett treated me with compassion and understanding, whilst always remaining professional. I felt able to ask questions and seek clarification and reassurance from her regarding the divorce process which seemed incredibly intimidating at times.
Monan Gozzett's approach and their availability was truly remarkable and has given me great support and advice every step of the way. I want to thank you all for being there for me and working hard on my case, this year will never fade from my memory and I will forever be grateful to Monan Gozzett for helping me get through it.
Relationship breakdown is a shocking and distressing time, it is so important to have support from a lawyer you trust and I wouldn't hesitate to recommend Monan Gozzett as a dedicated and compassionate firm.
Our son was original represented by the local duty solicitor and was extremely negative about the potential outcome of case. The solicitor suggested a guilty plea. His words were "I'd sooner be prosecuting than defending this case".
Following my own research I contacted a firm in London, who redirected the case to their Sussex office and was recommended Neal Gozzett. He was the first and continuous point of contact; he was immediately empathetic and advised that the advice we had been given by the duty solicitor, was extremely poor. He was very easy to talk to and grasped the situation straight away and took positive action on the case.
We had several meetings locally and at Neal's offices and he was very positive and supportive. We felt confident and reassured by Neal's handling of our case due to his demeanour and advice.
I will certainly be recommending Neal to any friends/family or colleague with any legal queries.
I would personally like to thank you for your advice and representation at court. Your strategic advocacy and professionalism I believe got me the best case scenario in court bearing in mind the seriousness of the charge, it was your due diligence and expertise that most impresses me and your ability to relate personally to my situation.
Thank you for all of your work in this case, it was much appreciated and your advice to my family representation was excellent and most helpful.
Just wanted to say thank you for all your help and extra attention which delivered the best possible result. Your work after hours, instant support and sensitive handling of the case was all very much appreciated. The advice you gave us combined with your considered and experienced approach to his case made all the difference. We were so relieved that this didn't drag on into court or even result in a caution. Thank you so much for everything.
Both my husband and I felt that your advocacy skills in the courtroom were first class displaying a superb balance between politeness and steely pursuit of the true facts. You have a demeanour and presence that inspires confidence.
We will be be recommending you.
Mr Gozzett dealt with a very serious allegation to which I was falsely accused, I was remanded into custody and was struggling to see the light. Neal visited me weekly and gave me hope that the case was going to be resolved swiftly. Neal has always been punctual and very much on point within all areas he covered, every time I required his professional assistance. He is tenacious and assertive, he never lets a stone go unturned while he carried out his duty, within my case. I would not of trusted anyone else with this case.
His selection of team was always impeccable and suited each time I required his legal assistance.
I would highly recommend his service,I thank him for his help and without it, my life could have been very much different.
Having found myself in trouble with the law, In a totally alien situation. I needed to find a solicitor. My first solicitor was completely incompetent, he also found an equally incompetent barrister. Both compounded my problem making it incredibly stressful for both my wife and myself. A friend recommended Neal. My wife rang Neal and straight away we knew we had contacted the right person. My wife came off the phone with clarity and confidence that we actually had someone on our side, who could deal with the situation. Neal was efficient in every way, dealing with every problem with ease. The barrister, Neal brought to us , was another great confident man, who, when we met gave great confidence to us. Consequently they won my case. I would strongly recommend Neal to anyone, as his strength, confidence and sheer professional ability shine through even from the first contact. Both Julie and myself wish you a wonderful Christmas and a prosperous New Year.
Thank you for being so brilliant with our son. You spoke with him with regard to his intelligence and his vulnerabilities, being strong and tough when needed, so he could actually listen / hear you, at a time when he really needed it.
Your advice was excellent and the course of action obviously just right in the circumstances - impressive in every way.
Thank you for all your help over the past 18 months and it goes without saying I am delighted with the outcome.
Thank you for all of your help and extra attention which delivered the best possible result for our son. Your work after hours, instant support and sensitive handling of the case with our son was all very much appreciated. The advice you gave us, combined with your considered and experienced approach to his case made all the difference. We were so relieved that this didn't drag on into court - or even result in a conviction! Thank you so much for everything.
My partner's ex-wife had been telling members of our small community that he had abused his children. Being falsely accused is a painful experience for the whole family. As soon as we contacted Neal, he was in regular contact with us: we knew that he was just a phone call away. Neal is easy to talk with, respectful and supportive. He was also sympathetic to our financial constraints and worked with us to find a solution. Since contacting Neal, the police have spoken with my partner's ex-wife, informally warning her.
With a potentially career ending charge against me, I needed a solicitor who I could trust. Neal was recommended to me through local contacts and despite the 100 mile distance, after our first conversation I knew that I had a person firmly at my side. I immediately experienced Neal as being highly professional, focused and driven to get the outcome I so very much needed. Neal's hard work, and going over and above what I ever expected secured a dismissal of charges at court and I only regret that I hadn't had Neal's number when initially arrested and retained in custody over-night. I can't thank Neal enough for all his hard work. Not only have I avoided a criminal record but I have also retained my career, thank-you!
Neal's firm have been an unstoppable force of results! I had huge stress surrounding a drink driving offence, where two previous solicitors had been completely lack lustre. I approached Neals firm after hearing from a family friend that they, "went above and beyond the call of duty!". They did not disappoint. Due to complications in my private life matters were dealt with both professionally and impeccably and there is now no other law firm I would trust.
It has been a pleasure to do business with Neal. While representing me he gave me regular updates both by phone and email. His non stuffy, no nonsense approach has been most effective. He got the job done within time and is refunding money I still had on account. I recommend Neal and Monan Gozzett wholeheartedly.
We contacted Neal following a claim of sexual harassment made against our son at school - he was friendly, approachable and very willing to help, and his advice proved very helpful in allowing us to speak with the school in an informed manner.
His help at a difficult time made things a great deal easier.
I would like to share my experience with Neal Gozzett. It is the first time that I have needed a lawyer for false accusations, therefore I was scared of not making the right decision, but I have to say Neal certainly was one of the best. Neal has been a fantastic support throughout all matters and I found him very professional. He has always done what he says will do and there was never a need to chase him up on anything. Thanks to Neal our end result was great as he managed to get the case dismissed without having to go to court. A huge relief thanks to Neal. I would highly recommend Neal. An amazing lawyer who gets amazing results.
We would like to thank Neal for all of his support and hard work during the difficult time that we went through as a family, over an allegation made against our 15 year old son of sexual assault. Neal got the case NFA'd before any possible court action, which was a massive relief to us all. It was great to know that Neal supported us as a family every step of the way throughout this difficult time, and the advice he gave through many telephone conversations and face to face meeting was very reliable and professional. We will always be eternally grateful for his support and would definitely recommend Neal and his team. Thank you.
Dear Neal, I want to say big thank you! I am so grateful and happy for all your help. The situation made me feel extremely upset but from the first time talking to you, I found myself feeling more positive and confident and had no doubt you could help me. I appreciate all your time working on my case and achieving the best outcome. Thank you so much!
I wasn't even aware these allegations had been made and recorded on NICHE by South Wales Police. These false allegations had a direct impact on my career and livelihood. I spent a whole year trying to clear my name through the Police and Data Protection system. I was passed from pillar to post by the system to no avail. I then contacted several law firms via Google search. Many of whom could not help and some did not even bother to reply to my query. Neal Gozzett replied and gave me some hope to be able to fight these false allegations. We discussed my case and Neal thoroughly examined all the evidence I had gathered.
He liaised with his team and advised me of his recommended plan of action. Neal was always considerate and empathetic of my circumstances. Most importantly Neal gave me confidence to expect a positive outcome. Now my career is back on track following two years of struggle as a result of the false allegations. All thanks to Neal and his team. I am using Monan Gozzett Solicitors to represent me in my Matrimonial Case. I would definitely choose Monan Gozzett Solicitors to represent me and you.
Hi Neal, I would like to take this opportunity for me to thank you for your help. Having received a phone call completely out of the blue from a detective on a Friday afternoon and being informed of a sexual allegation against myself, regarding my own daughter, my whole world was turned upside down! I was informed to attend a voluntary interview at the police station on Monday morning. Everyone I spoke to advised me to seek professional legal assistance.
I called numerous emergency solicitors in the vain hope of having some support for first thing on Monday morning! Neal phoned me at 10.30pm on Friday night!!! From that moment onwards, his ability to calm my nerves and transform a monstrous negative situation, into a real world scenario was second to none. His proactive approach kept me focused! His empathy and professionalism kept me sane. Without a doubt, I am truly grateful. Neal was by my side the whole time, at the end of the phone whenever I called. I could not of wished for anymore support. Not guilty. No further action. Case closed. From the bottom of my heart, thank you to you and your team.
The fraudulent allegation made against my husband, caused such shock and consequent repercussions that it has been very difficult to think clearly and plan logically. We were very grateful indeed to Monan Gozzett for their sympathetic and helpful response. We are extremely grateful for the reassurance and encouragement provided by the team. It was so good to feel that someone understood my husband's situation and was 'on his side'. It is such an isolating and humiliating experience to be the victim of such an allegation.
I am beyond happy with my experience with Neal and his team. They were all incredible and the result I received was beyond what I could have expected. I was truly overwhelmed by the outcome and the sheer will power and talent that Neal and his team seem to radiate. Neal went above and beyond normal expectations and managed to dig up every relevant case to use in the proceedings. He was truly amazing, he made me feel at ease and explained every part of the process so well I didn't once feel under prepared or on my own. It was a pleasure to have someone like him looking out for my best interest. I would recommend his company to anyone dealing with an impossible task as he will find a way! Many thanks to Neal and every member of his team.
I was falsely accused of a serious allegation by a family member. I was unsure what to do or who to call. I managed to find Neal's details across the internet. After speaking with him it was obvious he was very experienced dealing with these types of cases.
Neal found flaws in the allegation and started work on these immediately. The case was prolonged over a 12month period due to staff absences within the Police force.
Neal continued to put pressure on the Police to make sure this case was resolved ASAP. He made it clear his intention was to have this case dropped and not for it to progress to the CPS as it would cost me a lot more money and time.
Neal had the case dropped, allowing me to move forward in my life.
He's courteous, professional, experienced and straight to the point. You pay for what you get and I'm truly grateful I chose Neal to represent me.
A false allegation of harassment by an ex-partner left me feeling worried and completely out of my depth, in understanding the legal system and where to turn. A search on Google introduced me to Neal Gozzett of Monan Gozzett solicitors. Neal immediately reassured me with his knowledge and also confidence on how to proceed and taking control of the situation by taking immediate action. Nothing was ever sugar coated, but I felt I had someone on my side who was fighting with me to ensure the outcome was favourable, which in the end it was due to his excellent advice and action he took. I would thoroughly recommend Neal Gozzett if you ever find yourself in the unfortunate situation of being subject to a false allegation, his skills and support throughout the process were excellent.
Asif - I would like to thank you most sincerely for your perseverance with me. You have an excellent manner with people - clear concise patient and confident without being in any way overbearing. You've given me more help than I ever expected to receive. Trying to sort this mess out on my own has been difficult but in that short time on the phone you've made a huge difference to my take on the situation.
Sometimes the slightest things alter the pathway of our lives, the merest breath of a circumstance, a random moment that connects like a meteorite striking the earth. Lives swivelled, changing direction on the strength of a false allegation.
This was to be this direction my partner and I experienced far back in May 2018, when evil and chance made haste in inflicting torment and uncertainty into our once normal and tranquil existence, by an individual act of false witness against myself.
By the grace of god my partner found Neal Gozzett, and his firm, (as one suitable in our home town was absent) he alone has restored our positive foresight of the future after 13 months, with his empathy, diligence, appropriate humour and ultimately the skill and command he has in dealing with this horrendous voyage of anguish, being accused of historical sexual abuse, Neal Gozzett was at our side all the way, with emotional and practical support. He, with the aid of his PA both with the knowledge in dealing directly with this kind of malicious circumstance, enabled him to legally question, analyse and reproach the actions during the investigations, leading to us now taking further advice from Neal Gozzett moving forward.
His attention to detail, aptitude and powerful stance has proven him to be a legal force, when representing a client, gaining mutual trust between he and them, so that they form a professional understanding of each other. Now we have finally come to a bright horizon in our journey, it is time to rebuild for better and stronger, with eyes wider, proven innocence and that good overpowers evil. With the aid of Neal Gozzett and his firm, our future and lives have been saved.
Allegations were made against me. I then contacted and met with Neal Gozzett of Monan Gozzett solicitors. In the initial meeting I summarised the matter in full with Neal, he then provided comprehensive advice on the matter putting my mind at rest. Based on the meeting I then decided to engage Neal to progress the matter on my behalf. Neal initiated the process by contacting the officer in charge and submitting a set of structured questions, also advising the OIC that Monan Gozzett will be submitting representations on my behalf.
This action is so key at this point in order to stand a chance of an early NFA decision. A couple of weeks later Neal received a phone call from the officer in charge, stating that no further action will be taken, matter closed. Neal then contacted me and delivered the good news, I was so pleased, I can't thank Neal and his team enough. I would like to emphasise the regular updates I received from Neal throughout the whole process. He phoned me, WhatsApp'd me, and accepted my phone calls early evening. Generally, you will not be able to speak with a solicitor after 4:30/5:00 pm. Yet at gone 6pm on some evenings Neal was quite happy to discuss matters with me. Neal, thank you sir, I'm over the moon. I would highly recommend Neal Gozzett of Monan Gozzett solicitors if you are facing a false allegation of any kind.
Asif Chaudhery is an amazing solicitor. I was recommended to Asif by an appointed criminal barrister that was dealing with a very complex case of mine , he was engaging and very professional from the initial meeting we had. I was very impressed with not only his professional knowledge but his actual passion to help me achieve my goal in the case . He is extremely personable and a genuine nice person which is added to his exceptional professional skills as a lawyer, it's quite difficult to find such a personality in the law industry. I am pleased to say that Asif and I have built a solid professional relationship, he has been advising me on other company matters, I am sure he will continue to be our appointed company lawyer going forward.
My thanks for excellent professional service from Monan Gozzett.
My mother had recently been involved in a road traffic accident and had been 'represented' by a company with very poor customer service. On a recommendation I contacted Asif Chaudhery at MG for a second opinion on how her case was being handled. A short call with Asif convinced us that there were solicitors out there that really could provide insightful and attentive customer service after all. Without hesitation we instructed the initial company to transfer the case to Asif. The subsequent support we received from Asif was second to none, making himself available to us throughout our engagement and responding to correspondence quickly and personally. Asif is clearly an expert in his field, a champion of customer service and an exemplar to his industry. I wouldn't hesitate in recommending his services.
Asif helped us deal with a very distressing matter with patience, understanding, professionalism and courtesy. He is a great communicator, so we knew exactly where we stood. He also got things done for us when he said he would. He gave us excellent customer service and would have no hesitation in recommending him in the future.
Being faced with a false allegation of assault left me feeling vulnerable and extremely worried for the future of my career and reputation. My first solicitor had a very laid back approach which left me feeling uneasy. Thankfully, my mother did some research and found Neal. His empathy, understanding and support from the very first telephone conference was a great comfort; this together with his proactive approach to investigation, his attention to detail, his fastidious preparation and his recommendation of expert counsel secured an acquittal. He made sure that I felt continuously supported with regular contact and updates. I would not hesitate for a second in recommending Neal to anybody that finds themselves in a similar situation. I have my life back!
We both, my mother and myself, are very grateful to Neal and the rest of the team for your assistance in this difficult time of my mother's life. Neal's performance was outstanding on the day of the court hearing. We got the best possible result in given circumstances.
Thank you for your time this morning. You are so helpful and discussing everything with you is like temporarily being an oasis of calm in what is currently a maelstrom!
I much prefer to appoint a local company and one that is recommended, Asif (all be it we have only met twice) has been a gentleman and very kind, so I trust his judgment.
Thank you so much for seeing us both and for making a difficult situation as painless as possible. I do always get the feeling nothing would surprise you.
We would like to thank you for your unbiased, professional and unemotional advice. It helped us understand the whole picture (and ourselves) and It is very highly appreciated.
I'm sorry for not getting back to you sooner on this.... Mainly, I just want to say this letter is actually perfect - thank you so, so much. You're a legend, Asif, you really are. I'm sorry I've been a tricky client but I am truly, truly grateful for you having taken on my matter and being so kind and patient throughout. I very much look forward to this being the end of this matter and recommending you to anyone I ever meet. You're the kind of lawyer I can only dream of being one day and I mean that sincerely.
Asif, Thank you for your advice yesterday, It gave me the strength and confidence to confront the situation.
Thanks so much, Asif. Honestly, just reading your letter made me feel so much better. It's hard to explain but I've felt so isolated and lonely about this issue for so long so it just feels really good to know I'm not alone. You are a legend of a lawyer, and I just hope I'm as good, and calm, as smart, and wise as you one day. Please take great care of yourself and your family.
I really believe it's an amazing letter, just what I was looking for when I commissioned you to act on this matter. Thank you so much I look forward to receiving the reply.
Thank you, Monan Gozzett. You understood my situation and gave me some very helpful advice and information. I'm in a far better position having spoken with you and for that I'm extremely grateful.
Firstly, I would like to thank you from the bottom of our hearts for all your help and support. We are struggling and feel desperate, if it wasn't for you we couldn't cope. You are our guardian angel and we truly appreciate having you fighting our corner.
John Coffey KC
Having worked with Maria Monan on many recent cases I have always been impressed by the quality of her instructions. She is able to combine an acute appreciation of her client's legal position with a realistic and down to earth approach to the evidential challenges which each case presents. In my experience this is a rare combination and one which will ensure that her clients' best interests are always safeguarded and promoted to maximum effect.
A.D.Davis KC
I have worked with and known Maria Monan for many years. Her conduct of cases is always outstanding. She is proactive in her preparation of the case and always follows up advice from counsel. Maria is an excellent solicitor. She has a calm and quiet assurance and earns immediate respect from everyone she meets.
Nadine Radford KC
I have known Maria Monan as a solicitor for over 10 years. Maria has amazing skills in client care. She provides warm, measured advice that is always well informed and up to date. Any client knows that they can rely on her advice when making the major decisions they are called upon to decide. Maria has a constant eye to detail and knows every inch of her cases. I have had the pleasure of being instructed by Maria on some very serious cases and in each and every instance it has been a pleasure to work with her. I would have no hesitation in recommending her as an outstanding solicitor.
Selwyn Shapiro
Neal is a great Solicitor and is very popular with his clients. He is very thorough, attentive and diligent and he always works and fights very hard for them. He is very approachable, is an excellent "jargon buster" and clients are always comforted that he is on their side and no one else's. I have known him for his entire career and I recommend him without hesitation.
Jazz Omari
Neal was my instructing solicitor for many criminal cases. He analysed both the legal and factual issues of each case astutely and was adept at formulating sound defence strategies. From Counsel's perspective, Neal was always an ideal instructing solicitor, sending well-prepared papers in good time before trial, with clear and intelligent instructions, and was always available to discuss the case before the hearing.
He always diligently followed up on action points in Counsel's advice, thus ensuring a smooth trial. On a personal level he is respectful and affable to Counsel, the Court and clients alike and is sensitive to the impact of criminal proceedings on each individual client's situation, regardless of whether or not it is their first time experience in the criminal justice system. Overall, he was an absolute pleasure to work with.
Paul Walker
I have been a criminal barrister for over 24 years and practice from one of London's leading sets of chambers, 5 King's Bench Walk. In my time at the Bar I have conducted thousands of cases and worked with hundreds of solicitors. The level of client care and work put into cases by instructing solicitors can vary markedly.
My view of Neal Gozzett is that he falls at the very top of the category of solicitors who strive tirelessly to achieve the required result for their clients.
Neal and I have worked together, over the last 10 years, on a wide variety of serious criminal cases. We have a proven track record of successful outcomes on complex, difficult and unusual cases. They have ranged from allegations of attempted murder to rape and high value frauds. Some of our clients have been described by the police as "professional criminals". However, for many of our clients it has been their first experience of the criminal justice system.
One of Neal`s great skills is to be able to relate to the background of the person seeking his help, whatever it may be. That may range from a professional footballer to a doctor. From a teacher to a young person with mental health issues.
Experience has shown that the trauma of a criminal case can, through different circumstances, befall anyone. I would, without hesitation, recommend Neal Gozzett as the solicitor to choose if you are ever before a criminal court.
Asif, Thank you for all your help with this matter, the advice has been excellent and I am keen to conclude this chapter and move on.
When a policeman phones out of the blue and says, "It's nothing to worry about if you have done nothing wrong", after telling you someone has accused you of something you know you have not done, then it is something you need to act on quickly. But what do you do?
Not knowing or having a "family lawyer" to hand, a search of the internet led me to the Monan Gozzett website. The website appeared very sympathetic and explained that my situation was not unique and part of a growing trend.
However, that did not quell the immediate emotional turmoil such an allegation creates. After a nervous call to the 24 hour phone number, despite it being a weekend, it was answered very sympathetically by the team on call. Within a few days, I'd had a phone call with Neal who suggested a very robust plan of action which would give the initiative to myself and provide time to prepare.
Again this was sympathetically dealt with and as Neal said "Let us do the worrying" which gave me a great sense of confidence particularly as this was his legal area of expertise. This would not necessarily be available with another firm of solicitors picked at random who would not have put in the preparation time or have the necessary expertise.
Neal was always updating me and keeping me informed of developments throughout. I am very grateful to Neal and his team for resolving my situation to a swift conclusion and supporting me through a very stressful period on top of a year that has been awful for a lot of people. I would highly recommend his pro-active, sympathetic approach, and his expertise in an area of the law that is emotionally draining and bewildering to be suddenly involved in. All the very best, Neal and thank you.
A few months ago my life entered a world it never thought possible, a false sexual abuse allegation was made by the mother of my daughter. At first, my thinking was that I am completely innocent, so why do I need a solicitor, so I postponed calling one. However, as time went on with no further knowledge of the accusations, the stress and anxiety continued to mount to unbearable levels. My partner came across Neal by reading the testimonials on the Monan Gozzett website, it was evident by these that he had experience of dealing with false allegations. Don't wait thinking these things will just sort themselves out, on contacting Neal he immediately gave us immense reassurance, support, and advice that we so desperately needed, his expertise brought swift closure on the abuse allegation. But as with matters like these, the ramifications go beyond initial closure, again Neal was on hand to support and guide us through this period. I can't thank Neal and the Monan Gozzett team enough for the professionalism and the empathy they have shown during this traumatic time and I wholeheartedly recommend Monan Gozzett and their excellent service.
We both have been extremely impressed with your work to date. We work with lawyers around the world on a daily basis whom we usually find disappointing, so you have done well to impress us as much as you have.
In 2019 my ex-partner made a horrific allegation of rape and sexual assault made against me. I first made contact with MG Solicitors after reading their recommendations and testimonials from previous clients. I was immediately reassured that I had contacted the right people. Whilst my case involved sensitive issues, Monan Gozzett were non-judgmental, kind, and courteous in all their dealings with me. They were extremely thorough and I was impressed by their attention to detail. Much to my relief, my matter was discontinued by the police and I am now able to put this experience behind me. I would highly recommend MG Solicitors to anyone else facing similar accusations.
Dear Neal
Firstly, thank you very much for the excellent service we received from you and your staff.
Although I knew it was a false and malicious allegation, you always gave me confidence I would get the right result.
I wanted to drop you a mail with a huge thank you to the Monan Gozzett team following my "No Further Action" notice this week.
From my very first contact with (MG) I have felt that not only did MG professionally have my best interests at heart, but also showed a huge amount of kindness and care to someone who was in complete shock. MG also represented me in the exact way that I wanted to be…e.g. to work with the Police and provide them with all relevant information required to enable the correct decision to be made.
In particular I think that both Louise and Mellissa did a fantastic job and were very professional, whilst also showing a good deal of kindness and care to me. From a client's point of view, Louise was really good at my 2nd Police interview and definitely helped me no end. I was very thankful to have Louise with me.
And finally, right from our first meeting you (Maria) helped settle me and gave me the confidence that MG were the right firm to represent me. I will always be thankful for the weekend call we had where you calmed my worries.
It's been an exceptionally difficult period of life, that will take a lot of re-building …… but I thank MG on behalf of my family and myself for your true professionalism. I will now move on to a record deletion application with MG.
Neal and Louise assisted me with preparing a safeguarding package after my ex-girlfriend started making threats and false allegations. Neal was very thorough with detailing the various options available to me and instantly put me at ease. I could tell that he was on my side. Louise was very detailed and efficient in putting together the work. They both helped tremendously in assisting me with navigating a very difficult time.
I instructed MGS Solicitors in a matter that was particularly important and was extremely impressed with their professional, friendly and rapid response. Within 2 hours I was being assisted by Stephanie (who was absolutely fantastic) and I had spoken to Neal who had also been excellent, reassuring and happy to help with any questions!
Would definitely recommend using MGS to anyone as they are excellent.
I was subject to a false and malicious allegation. Reading reviews of Monan Gozzett encouraged me to seek advice. Neal Gozzett is exemplary and has been hugely beneficial to me. He has guided me every step while I sought to clear my name. When you find out an allegation has been made against you, it is easy to think about the worst case scenario and feel you will not be believed in your innocence, whereas Neal Gozzett transforms your beliefs and gives you the confidence you need to fight your corner. Couldn't of done this without this fantastic firm.
I chose Monan Gozzett purely off the reviews. From start to finish Neal and Joanne were so professional, kept us to date and so reassuring. With the positive outcome we had I would highly recommend them.
Louise gave me some great advise in a school appeal that I was heading in the wrong direction in. Without the advise and knowledge that Louise gave me I think I would of struggled to win the appeal. I am truly grateful for this and would highly recommend Louise and the team, I cannot Thank Louise enough
Neal Gozzett and his team are truly professional in their work. They understand your situation and are quick to empathize and offer advice. I had a unique situation and they were accommodating throughout. Neal went above and beyond to ensure my situation was handled. It's extremely obvious to me he and his team fully care about their clients as people.
Cannot fully express the depth of gratitude for Neal and his team helping us through some very dark and anxious days of dealing with the intimidating impact of false allegations. Neal provided calm, professional, timely and compassionate help at all times to secure a just outcome. Beyond thankful.
Total understanding of the legal situation and gave excellent and helpful advice and guidance. Would highly recommended to others from my experience and very happy to have found a helpful and knowledgeable expert in this field.
Very good advice and prompt with no delays. The quality of the work was excellent.
I found Monan Gozzett after two adjourned trials after initially being represented elsewhere. Straight from the initial consultation with Neal I realized I was in very good hands, someone who genuinely cared and who knew what they were doing. The reassurance and professionalism Neal dedicated to me is overwhelming and I could not be any more thankful if I tried. Even though I came to Neal with very little time to spare he managed to get my charges acquitted all whilst keeping the stress of court to a minimal. The communication was next to none, even after the trial the welfare of myself & my family was still checked on. An extremely distressing time of my life handled with complete care & commitment, Couldn't recommend Neal enough! Again, thank you so much.
I came across Mr Neal Gozzett about twenty months ago when I was arrested by police for false rape allegations, sexual assault and control & coercive behaviour brought forward by my wife. I was quite new into this country and had absolute zero idea about how the law works, this is a nightmare of stress to deal with when you are falsely accused of such heinous accusations especially by someone that you had so dearly loved and you decide to fight rather than giving up on the rotten system, I had not been more blessed to come across Mr Neal Gozzett, from the very first conversation he had been onto the case, He is smart, intelligent and a very experienced lawyer. His professionalism is what struck me, he is calm and composed, left no stone unturned and went above and beyond to get the justice I deserved, I had a sigh of relief once talking to him, I felt instantly I was in safe hands. Everyone in the team are at their best, Joanne Coller & Samuel, fantastic geniuses. Couldn't be more prouder to come across Mr Neal Gozzett and his team.
I am located overseas. I had dealings with Neal Gozzett. He understood my situation and thanks to his experience and expertise, I was able to get the result I needed. His service is friendly and very efficient. All at Monan Gozzett were extremely courteous and communicated clearly and punctually. I would recommend him to anyone in need of a lawyer in this particular sphere.
I have to say that I do find your work extremely well-prepared and thorough. I have very few queries or things to raise as a (good) result. I do think your clients should be very happy with the service you provide. I would be.
(Nicholas Barnes, Barrister)
Louise's expert advice, guidance and support led to a very positive outcome for our matter. She communicated with us every step of the way. Throughout the process we felt that Louise genuinely had our best interests at heart. Would highly recommend.
Neal and Rachel helped me get vile and distressing allegations against me dropped before it got to CPS, which saved me more unwelcome distress and upset.
They also provided emotional support every step of the way, at what was a difficult and challenging time. The fact they believed in my innocence proved a shining light of hope.
On a personal note, I feel very indebted to all the people I have worked with at Monan Gozzett, in particular yourself. Everybody I have dealt with has been exceptionally professional, provided good guidance and genuinely care about an individual in terrible circumstances. What has happened has been truly life changing and I thank you very much for all your help, efforts and kindness towards me.....it has helped the situation hugely. In particular I will always remember your advice to me after we left the Police station in Feb 2022..."trust the process" were your words - It calmed me very much and proved to be correct.
I am currently completing my new will with Monan Gozzett - it seems I have used nearly every department in the company!